Leo's Letter #31 // Streaming, But Audio
Audio as the final frontier, and analysis both quantitative and qualitative
Hey, it's great to have you.
November is here and things are moving as fast as they'll ever be.
But the end is in sight - Thanksgiving can't come soon enough. Until then, there's work to be done.
Plenty more updates to come soon, but for this week, enjoy some of what I found on audio streaming and how it will develop in a way similar to video.
In This Letter:
This is an issue of Leo's Letter, where we share actionable ideas on content, commerce, and culture.
---
On Audio Streaming: Developments in Podcasting and more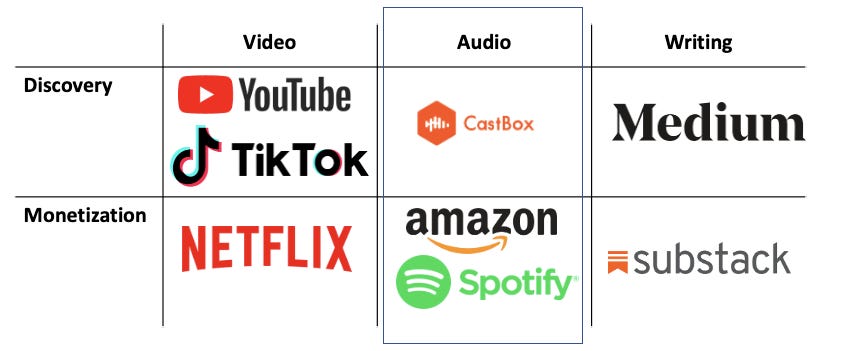 (Here I am, using PowerPoint on a weekend… this is truly a labor of love.)
Audio: the final frontier.
And no, we aren't talking about space - this is a different kind of exploration.
Take a look at what TikTok, Substack, and Netflix helped bring forth:
TikTok - content discovery via its algorithm

Substack - seamless enablement of paid subscription content

Netflix - streaming of bundled content at a fixed monthly fee
Along these lines, the future of audio will look a lot like video and written content, as seen in the medium's new features, business models, and platforms.
New features of discovery and curation
(TL;DL's Product Hunt video.)
YouTube is not just a place to store videos and play videos. It's also a place to find new videos , with the platform showing related videos based on a watcher's history.
Podcast platforms will follow this trend, serving not just an aggregator of RSS feeds like Apple's podcast app, but also recommendation engines. CastBox is working to become just this with its algorithm - instead of just showing other episodes from the same show or shows the guest has also been on, the app will suggest content based on the listener's browsing activity. Coupled by AI-powered search that can query an episode's audio, and you have a discovery engine.
Similarly, audio curation apps such as TL;DL will help create short-form audio just like TikTok revolutionized short-form video. It may be hard to sit through a forty-plus minute podcast episode, but much easier to listen to forty-second snippets as a preview for the full thing. It's as they mentioned: insights per minute.
New business models beyond ads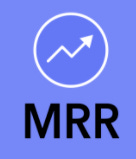 (All about that monthly recurring revenue. Source: ChartMogul)
Streaming brought audiences into the land of on-demand, ad-free content for a flat monthly fee.
Likewise, subscription newsletters gave writers the opportunity to offer exclusive content, delivered ad-free.
Subscription podcasts are already taking off with the likes of Shane Parrish of Farnam Street, Sam Harris of Waking Up, and Ben Thompson of Stratechery, providing subscribers with ad-free episodes and exclusive content. Unlike Joe Rogan, by remaining independent, these creators benefit by owning their audiences, accessing a stream of recurring revenue, and maintaining distribution across all podcasting platforms.
The top podcasters have lucrative opportunities in offering premium content on a subscription basis, but there's more: creators can leverage their brand to offer physical merchandise, information products, or even deep-dive experiences to their supporters - the passion economy also applies to audio.
New platforms beyond Spotify and Apple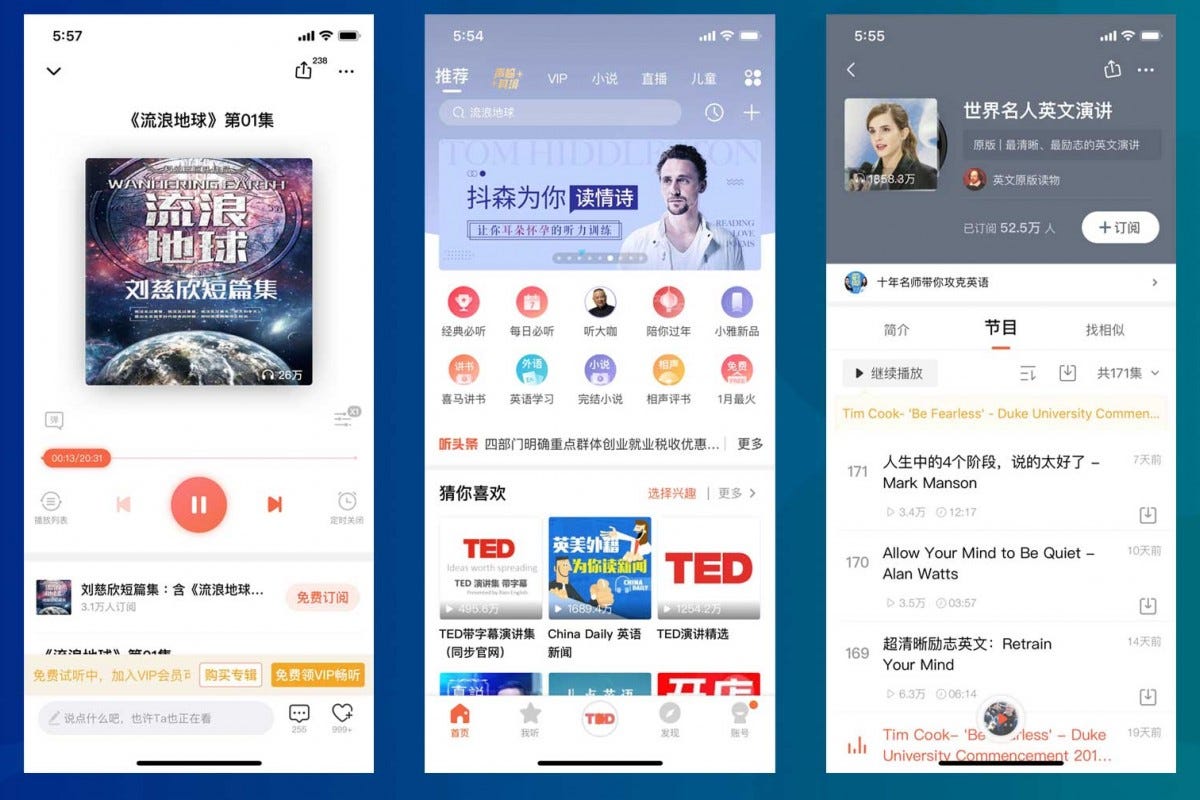 (Chinese app Ximalaya: if Spotify bought Audible. Source: SCMP)
We've seen Spotify doubling down on its strategy to offer exclusive podcasts on its platform with not only Joe Rogan, but also Michelle Obama and its recent move enabling podcasts to incorporate full songs (from Spotify) in episodes.
But Spotify and Apple (which has a default Podcasts app installed on all iPhones) are not the only players in town. Amazon enters the foray with podcasts on Amazon Music, including an exclusive show by DJ Khaled. Himalaya takes a new slant in providing audio courses. Quake Media comes in as the HBO Showtime to Spotify's Hulu, offering a wide selection of exclusive podcasts at $4.99/month.
In China, the largest player has it all. Ximalaya hosts free podcasts, premium content, and also audiobooks. The platform has over 70% of the audiobook rights in China and receives 57% of the traffic towards paid content platforms in the country.
Conclusion
The future of audio will be on multiple platforms in different formats, targeting different crowds using different business models.
All to say that there's a lot going on in this space, and it's just starting to get moving.
With this, content creators must focus on niche, knowing who the audience is, crafting the right content, and delivering it to them on the right platform, in the right format.
---
Real-Life Angel Investing Returns 2012-2016
The author analyzes the performance of her 39 angel investments made from 2012-2016, which returned a multiple of roughly 7x.
Some takeaways she lists include diversification in investing in around 10 companies per year, proximity to founders, and willingness to invest in FID (female, immigrant, or diverse) founders - something she mentions is her edge.
---
A Letter to My Newborn Daughter
A letter written by Lawrence Yeo, author of the blog More To That, to his daughter.
"One of the first lessons you'll learn is that we all want certain things, but we can't have everything we want. And the way you respond to this reality is what builds character."
Not just a declaration of love from father to child, this piece hits on the points of:
Trade-offs - deciding on what to do

Commitment - sticking to decisions made

Resiliency - dealing with these choices
---
Lost in Translation: The AAPI expat experience with Deirdre Bosa and Trung Phan
Podcast host Sean Niu speaks with Deirdre Bosa and Trung Phan of The Hustle on the experiences each has had as expats in Asia, comparing and contrasting with those of the characters in the film "Lost in Translation".
It's interesting to think of travel in a time like right now - but I'll have more to say as I make a small trip later this month. Last time I wrote about this was from my two-week trip to Asia last November.
For a thought-provoking inquiry into travel, read More to That's interpretation of Seneca's Moral Letters to Lucilius on this topic.
---
Until Next Time
Thanks for reading! Have any thoughts to share? Comment on the post!
Find me at leolu.info or on Twitter.
Bring a friend along for the ride: